Thanksgiving through New Year's was the craziest month ever! So many things were going on and then the holidays and family visiting and traveling and WORK and the holidays and family..lots and lots of family. It's been a crazy, hectic, fun, whirlwind, sad, exhausting time.
We closed out the "holiday season" with my husband's birthday. Having a birthday right after Christmas isn't always fun. And sometimes, sadly, it doesn't get any more attention than a quick 'happy birthday' and a kiss. But not this year!
On Thursday, the actual day of his birth, I invited our friends and their families over for some visiting and pizza. Getting too old for that wild and crazy business, it was a very wonderful evening at home with some great people and good food that ended by 10:00pm. My kind of party.
This weekend we made our way down to Austin. We stayed with my cousin which is always a blast. Her husband made delicious cinnamon roll pancakes for Jeremy's birthday breakfast. They were SO good. And then we spent the day spending Jeremy's Christmas money.
Sweet boys..they are so much fun
Saturday evening, we went to Pappaduex's for dinner. We don't have one here and haven't been in several years. It was all so very good. Of course we had to have some oysters.
But the main event was going to Atomic Tattoo (on 183) to get a tattoo by Garrett Potts (if you are in that area...you'll want to go see him for your inking needs). Garrett has been friends with my husbands family for many, many years so it was great to be able to catch up with him and get some new art at the same time. And he totally knocked it out of the ballpark.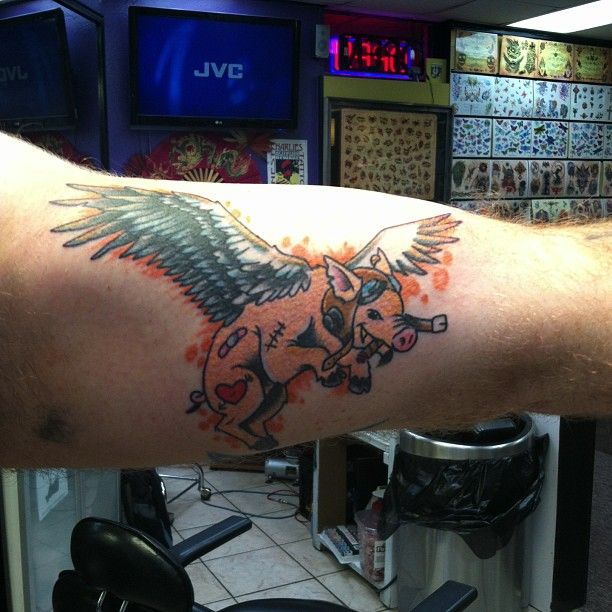 Oh my gosh, I am so in love with that tattoo. Which is a good thing since I'm the one that has to look at it for the rest of our lives..lol.
On the drive home I asked him, 'So did you enjoy your birthday this year?' and he, of course, said that he absolutely did...so SUCCESS!